Applications for our 2024 Competition are now available.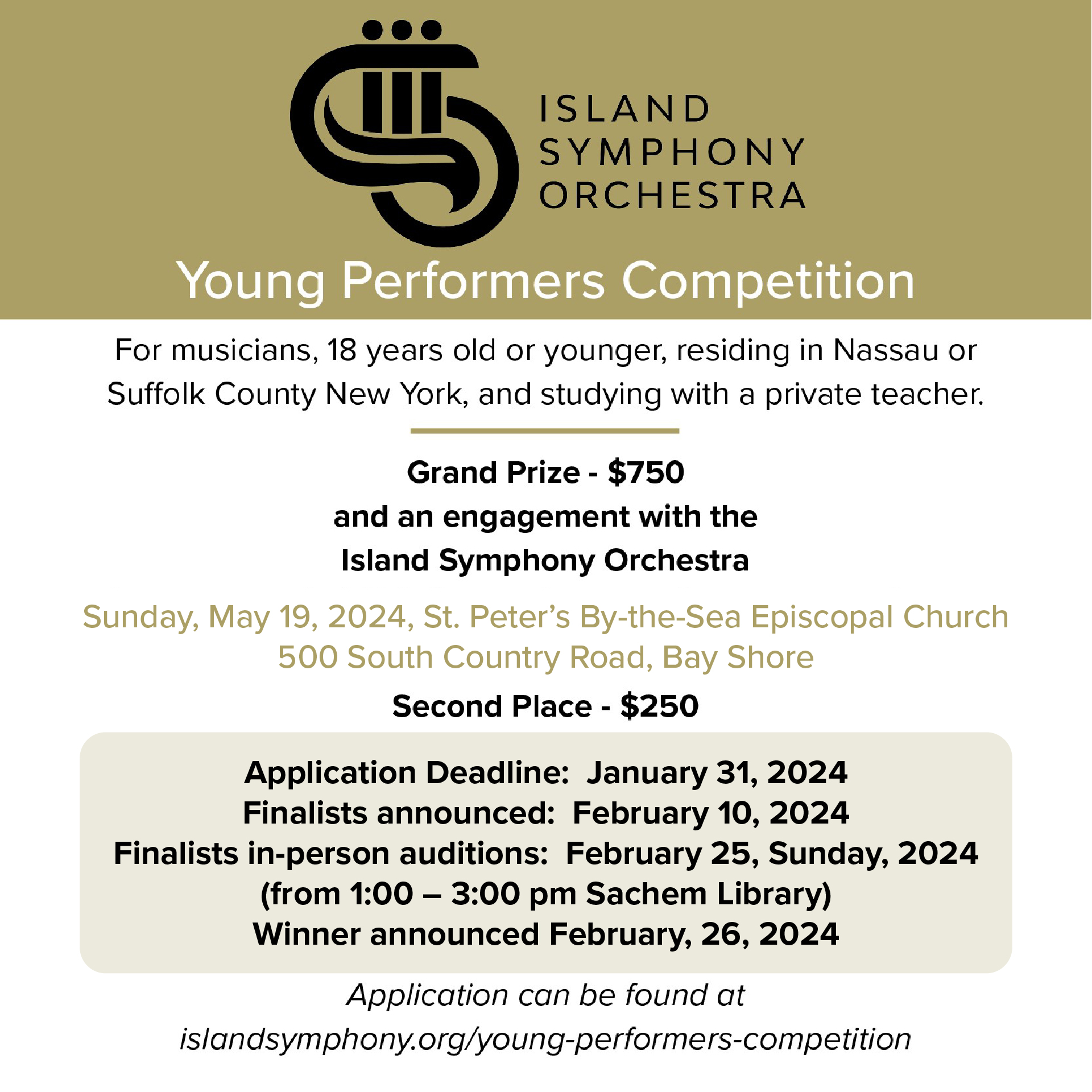 Island Symphony Orchestra
About Our Young Performers Competition
The Island Symphony Orchestra's Young Performers Competition is an opportunity for music students across Long Island to vie for the opportunity to win a scholarship award and perform a full classical concerto as a soloist with the orchestra.
This competition provides young musicians with much needed experience that prepares them for the challenges of a future career in music.  Since this program began, the ISO has granted more than 25 performance opportunities to our First and Second Prize winners.
soloist, pianist
Jessica Zhao
Jessica Zhao started to learn piano at the age of 5. In 2016, she gave her first Carnegie Hall performance as a winner of the American Music Talents International Piano and String Competition. She was admitted into the Pre-College division of the Manhattan School of Music at the age of 7, where she studied with Dr. Arkady Aronov. At the age of 10, she was admitted into the Pre-College division of the Juilliard School, where she currently studies with Dr. Julian Martin. This February, She gave a solo recital in Juilliard's Paul Hall. Jessica currently attends the Portledge School in Locust Valley, where she is in 8th grade.
Young Performers
Competition Rules and Guidelines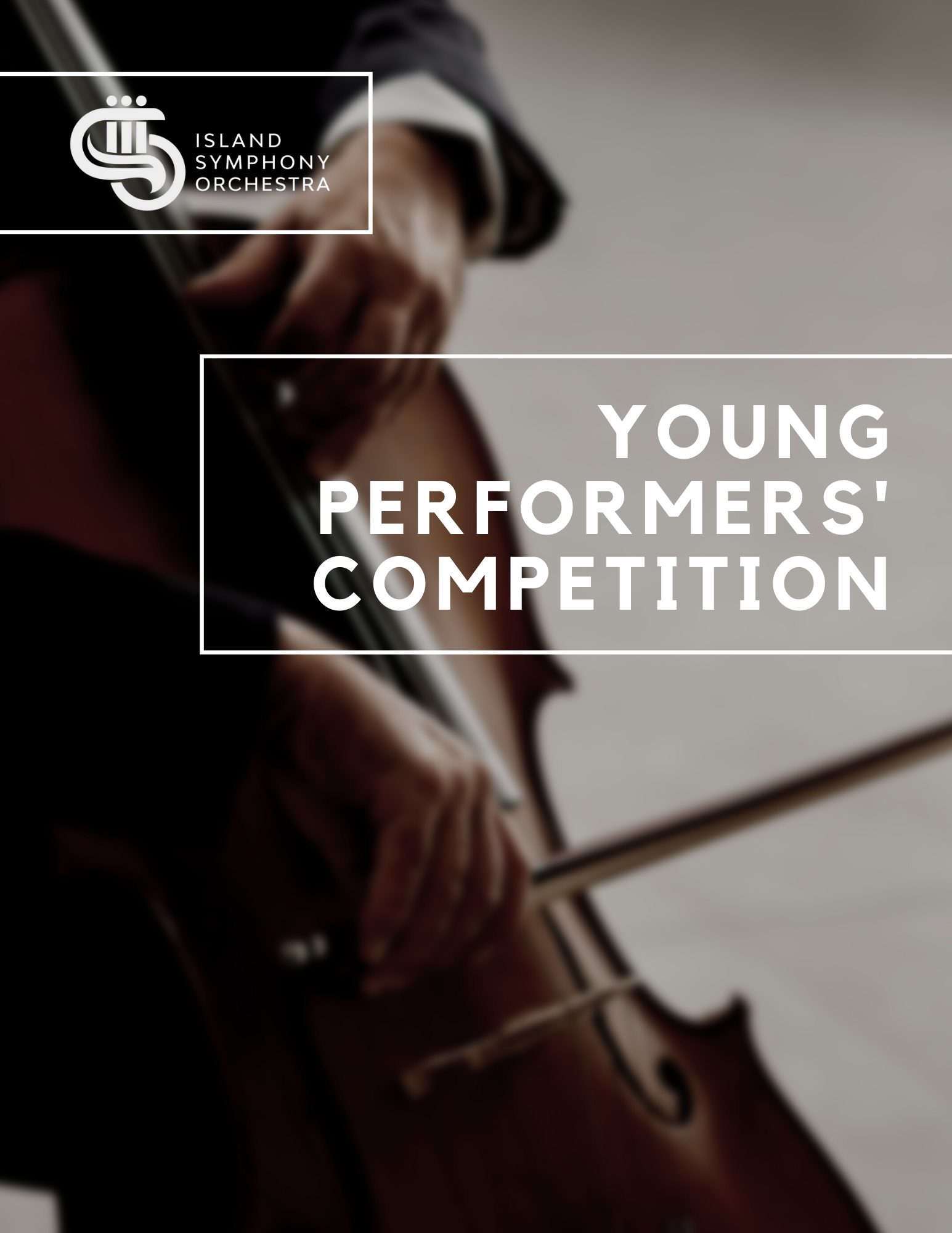 This competition is open to all musicians, 18 years old or younger, currently residing in Nassau or Suffolk County New York, and studying with a private teacher.
All audition materials are submitted electronically.
Entrants are eligible to participate on musical instruments including, but not limited to: flute, piccolo, oboe, English horn, clarinet, bassoon, French horn, trumpet, trombone, tuba, percussion, piano, guitar, violin, viola, cello, bass, and voice.
Since the first prize winner will be competing for an opportunity to perform with the Island Symphony Orchestra, participants must submit a video performance of a concerto, or other selection that has an orchestral accompaniment.  There are no length requirements for your piece. Judges reserve the right to determine what is an appropriate piece for the competition.  Generally speaking, your selection should appear as a Level 6 in the current NYSSMA Manual or ABRSM Grade 8 or higher.
Please contact us with any questions regarding the appropriateness of your selections: islandsymphonycompetition@gmail.com
In order to be considered as a finalist, a confidential Letter of Recommendation is required of all entrants, submitted to
islandsymphonycompetition@gmail.com
 prior to finalist announcement date of February 10, 2024.
The competition will have one winner.  Select Musicians may also receive Honorable Mention awards.
All of the Young Performers' Competition committee's deliberations are confidential, and all decisions are final.
Previous First Prize winners of the Young Performers' Competition are not eligible to enter.
For more information, please send all inquiries, including questions related to the Young Performers' Competition, to: islandsymphonycompetition@gmail.com
Thank You
A sincere Thank You to all our Donors who make events like this possible.