Thank You
Public funding is provided by Suffolk County and by you, our audience and friends.
Projects are made possible with funds from the Statewide Community Regrant Program, a regrant program of the New York State Council on the Arts with the support of the Office of the Governor and the New York State Legislature and administered by Huntington Arts Council.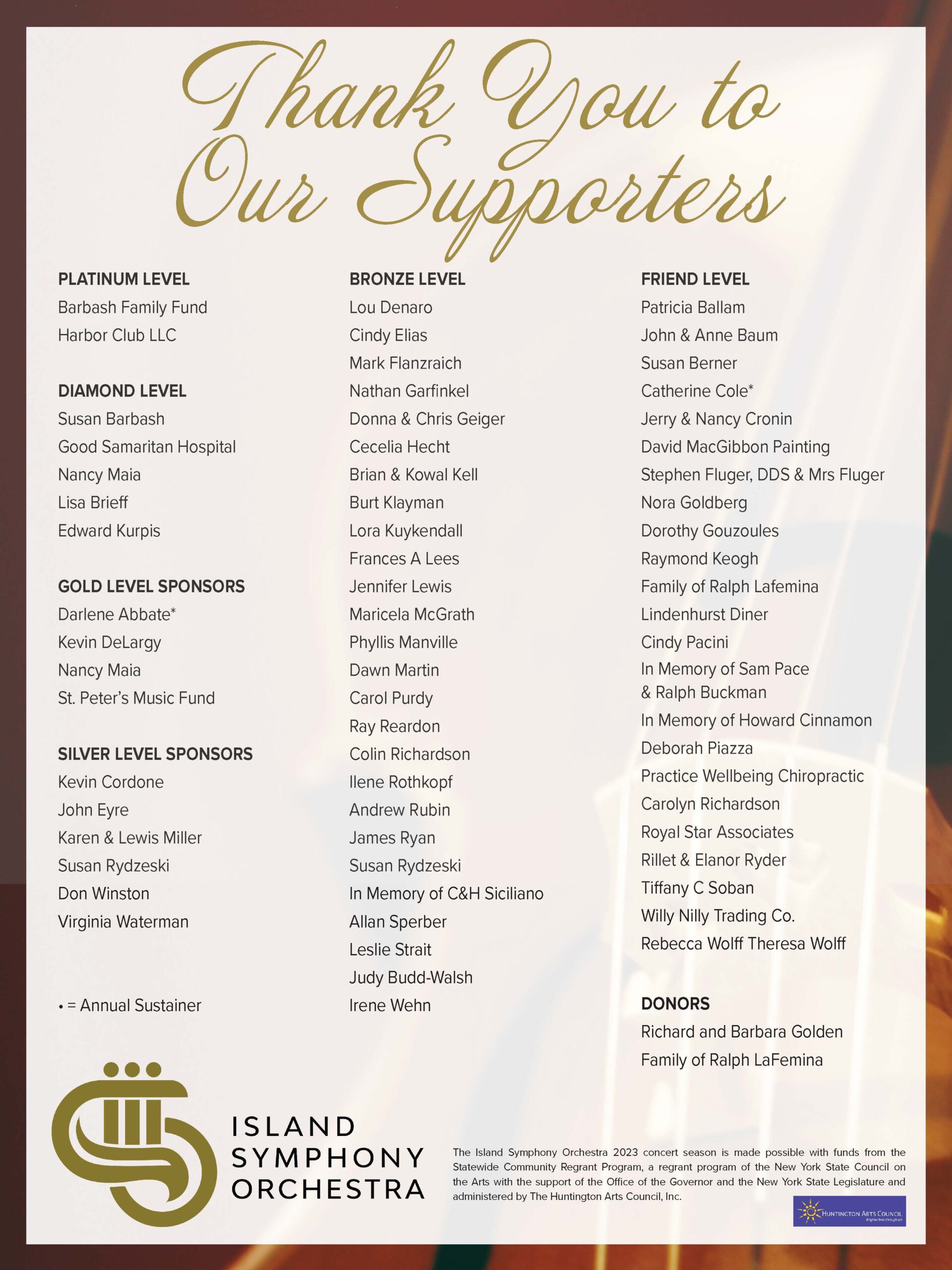 Join Us
Donate to the
Island Symphony Orchestra today.
The Island Symphony Orchestra is a non-profit, all-volunteer, Long Island-wide orchestra whose talented members have ranged in age from their 30's…to their 90's!