Student, Walt Whitman High School Huntington Station, NY
Jaycee P. Cardoso
2019 WINNER
During the summer of 2018, he went on tour with Carnegie Hall's NYO2 Orchestra with Carlos Miguel Prieto and soloist Gil Shaham. For the summer of 2019, Jaycee will be joining the New York Youth Symphony in a tour tour to Spain, marking their Eu- ropean Debut. Jaycee has played various performances at Lincoln Center's Jaycee Cardoso, 17, is a senior at Walt Whitman High School in Huntington Station, NY, and began playing the violin at age 6. He was appointed concertmaster and principal leader in many different orchestras, such as the Long Island String Festival Association, SCMEA, Gemini Youth Orchestras, the LIU Post Chamber Music Festival Conductor's Ensemble, and NYSCAME All- County, where he played the concertmaster solos for Rimsky-Korsakov's Capriccio Espagnol. He made his soloist debut with the Gemini Youth Orchestra, and his recital debut with pianist Haewon Kim in October 2016. He is a recipient of the Rex Chao Memorial Prize, the Erick Friedman Memorial Award, the Tilles Scholar Award, received outstanding ensemble awards and placed second in the concerto competition all at the LIU Post Summer Chamber Music Fes- tival. Jaycee is a two-time winner of the Gemini Youth Orchestras concerto competition, a laure- ate of the YWCA of Queens New York Music Competition, and is concertmaster in his school's symphonic, chamber, and pit orchestras.
During the summer of 2017 he attended the Summit Music Festival where he studied with world-renown violin virtuoso and professorAaron Rosand from the Curtis Institute of Music, as well as Christina Khimm, as part of Rosand's In- tensive Violin Program.Alice Tully Hall, Carnegie Hall, The New World Center in Miami, The Long Island Tilles Center, Kodak Hall at Eastman Theater, Symphony Space, Steinway Hall in NYC, St. Peter's Church in NYC, LeFrak Concert Hall, Hillwood Recital Hall, the Adelphi's Performing Arts Center, the Staller Center at Stony Brook, and the Reid Castle at Manhattanville College. He has played in masterclasses for Aaron Rosand, Roger Tapping from the Juilliard String Quartet, the Shanghai String Quartet, Fred Sherry, Lawrence Dutton from the Emerson String Quartet, the ETHEL Quartet, members of the Imani Winds, and Hisaichi Shimura. Jaycee was a member of the NYSSMA All-State Con- ference Symphony Orchestra, and is a recipient of the Vargas-Vetter/Ukena fellowship from the New York Youth Symphony, where he is a violinist in both the Orchestra and Chamber Music programs. Additionally, he is a violinist in the Long Island division of the Back to Bach Project, as well as a violinist in the contemporary worship band Pursuing JC, who recently went on tour in January 2019 opening up for the group Unspoken. Jaycee studies with violinist Dale Stucken- bruck in his studio on Long Island.
Dr. Howard Cinnamon
About The Dr. Howard Cinnamon Scholarship Fund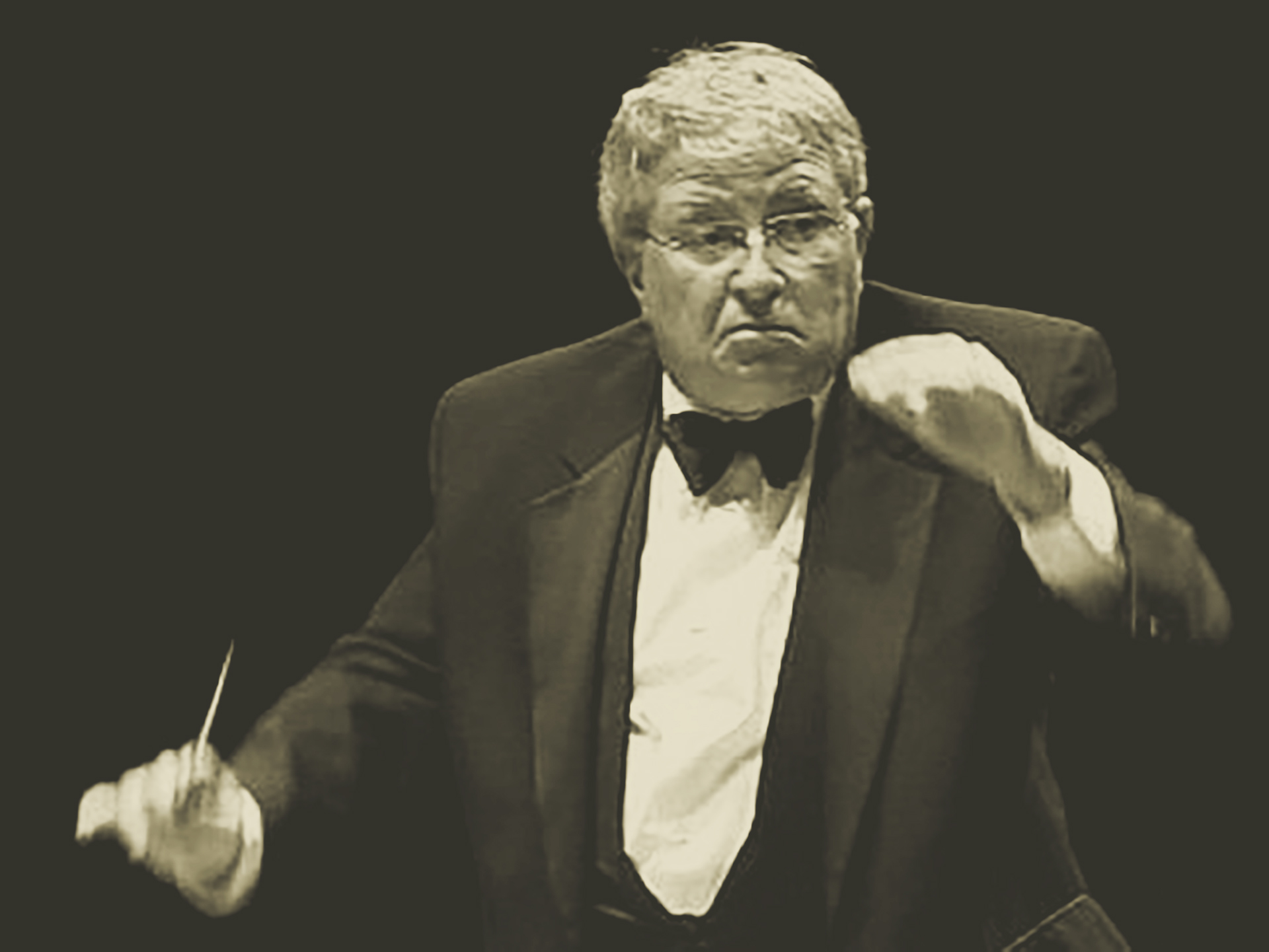 Dr. Howard Cinnamon was the Music Director and Conductor of the Island Symphony for over a quarter century, and transformed the ISO from a local senior citizens ensemble to Long Island's premiere symphony orchestra.  With his passing in 2017, the Dr. Howard Cinnamon Scholarship was established in 2018 to acknowledge his legacy to our group, and to support the finest student musicians on Long Island, a cause near to his heart.  Dr. Cinnamon dedicated much of his career to music education and to supporting young people pursuing their passion in music.
Below is a brief biography of the man who would have celebrated the recipients of this scholarship grant.
A distinguished music theorist and conductor, Dr. Cinnamon was the Music Director and Conductor of the Island Symphony Orchestra for over 25 years (1991-2017).  As a lifelong music educator, Dr. Cinnamon was the Professor and Coordinator of Music Theory/Composition at Hofstra University and had been its Chair of its Department of Music for nearly a decade. . In these positions, he dedicated his career to nurturing and inspiring young students pursuing their passions in music.
Dr. Cinnamon's academic and professional experiences were unrivaled.  He received his B.A. from The City College, CUNY, his M.A. from Queens College, CUNY, and his Ph.D. from the University of Michigan.  He served as Music Director of the Long Beach (LI) Symphony and the Bay Area (BAFFA) Symphony, as Interim Director of the Hofstra University Orchestra and as Conductor of the Hofstra Summer Reading Orchestra.  He also appeared regularly as Guest Conductor of the Massapequa Philharmonic. He permanently joined the Island Symphony in 1991, transforming a local senior citizen's community orchestra into Long Island's premiere intergenerational symphony that it is today.
​Throughout his career, Dr. Cinnamon was a thought-leader in the field of music theory.  He presented papers on the music of Brahms, Liszt, Schoenberg, Stravinsky and Tchaikovsky at numerous scholarly conferences, and published papers on Liszt, Schoenberg, Bach, and Chopin in Music Theory Spectrum, Theory and Practice, In Theory Only, Indiana Theory Review, Intégral and Gamut.  He was a member of the Executive Board of the Music Theory Society of New York State (2008 – 2013) and also served as its Treasurer (1991-95).